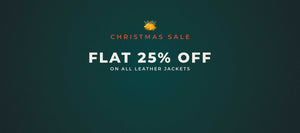 Leather Jacket Master
Custom Leather Jackets
A jacket that's made for you! Send us your favorite design and we will stich a jacket for you. Be it a Cosplay Jacket, or a must have wardrobe item, we can do it all.
View More⟶
All About Leather Jacket Master
Leather Jacket Master is an American Leather Brand founded in 2011.
Trusted by over 10,000 customers worldwide, Leather Jacket Master is a premium Leather Jackets, Cosplay and Custom Leather Jackets manufacturer. All of our jackets are handcrafted by our expert craftsmen individually for each customer. Want a big and tall jacket? Need to remove that pocket to fit the leather jacket according to your style done and done.
Leather for the Custom Leather Jackets is procured from dairy farms of animals raised for production of meat, we do not deal in any exotic animal skins.